By: Emmi Buck
This Father's Day (Sunday June 18th, 2017) Get dad a gift that won't break the bank and won't hurt the environment. We've compiled a list of present ideas for your pops that are eco-friendly, trendy, and of course – keeping the planet green while saving you some green!
1 ~ OneCup Compostable Single Serve K-Cup Coffee Pods by San Francisco Bay Gourmet Coffee ~ $6.99-$31.99
Dad love his "morning Joe"? Make it greener by getting him compostable, organic coffee pods that work in K-cup style single serve coffee machines. There are so many options, even cocoa or tea loving father's will find a favorite!
2 ~ Plant a Tree In His Honor ~ $5-$50
There are many parks and programs that offer tree planting services to honor a loved one, and what better way to show dad your love is always growing for him than to plant a tree in his name! This is also a good way to celebrate Father's Day for those with dad's who have passed away. Make sure to pick a tree species native to the area your planting it!
3 ~ 3% Food Grade Hydrogen Peroxide from Essential Oxygen ~ $6.39-$12.79
This million use product is sure to be put to good use by dads, especially since it is biodegradable so it is perfect for grey water systems, gardening fans, back-country adventure dads, and cleanliness-is-godliness dads. It's great for getting stains out of clothes + carpets, cleaning the bathroom or kitchen, soaking fruits + veggies, disinfecting toothbrushes / cutting boards / camping gear … anything really!
4 ~ Solar Power Charger Bank by Eddie Bauer ~ $40
This affordable solar power battery pack can keep your electronics charged when you don't have access to an outlet. This jazzy looking eco-friendly energy gadget comes in 3 colors and has a 2.0A output port for fast charging, splashproof and shockproof housing, and a built-in LED flashlight. It has 6000mAh rechargeable power for portable media and can be charged by USB port, wall charger, or the sun.
5 ~ Hard Working Hand's Gift Set From Bambeco Sustainable Home Goods ~ $24
For a dad who gets his hands dirty, he will love this deep-down scrub set that combines all natural exfoliants with a neatly crafted beechwood nailbrush. Set includes: a Bambeco All Natural Sea Salt Soap Bar with rich sea salt crystals, fine pumice, and a refreshing blend of organic essential oils and the Beechwood Nailbrush w/ Soap Dish which is traditionally handcrafted from sustainably managed European beech with the middle bristles shorter and firmer for nails, while the outer bristles are softer, for use around the cuticle.
6 ~ Shower Timer ~ $10-$35
Is dad a stickler for conserving water? Good for him! Get him a shower timer gadget to help keep track of water use and limit shower times to keep water bills low. There are plenty of options based on the type of shower head you have, and the feature you want.
7 ~ Bamboo Socks by Carloha ~ $12-$15

Carloha eco-friendly bamboo socks are the perfect combination of style and comfort. They feature naturally odor-resistant, moisture-wicking properties that keep your feet cool and comfortable all day long.
8 ~ Yardwork ~ Free!
Make dad a coupon for an afternoon of helping him with yard work and it will probably be his favorite Father's Day gift ever. Not only do you get some quality dad time in the fresh air, but you get to get your hands dirty and burn some calories!
9 ~ Double Barrel Stainless Steel Coffee or Beer Mug by EcoVessel ~ $21.95
Help dad cut out plastic and paper one-time use containers with an EcoVessel water bottle or mug. They have great stainless steel and glass eco-friendly options for affordable prices and they come in rad colors!
10 ~ Monthly Organic/Vegan/GlutenFree Snack Box by Love With Food ~ Starting at $7.99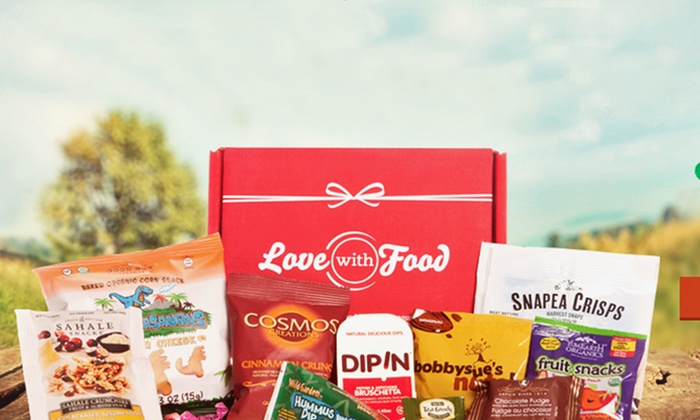 Dad will think of you every month when his healthy snack box arrives in the mail! The Love With Food box lets you try out eight or more unique organic or all-natural snacks, like sweet chipotle almonds and Snapea Crisps, every month. The best part? Buy a box, and Love with Food will donate a meal to a food bank in the country, most of which benefit children. That's a deal to feel good about.
11 ~ Make A Donation To An Earth Friendly Cause ~ Starting at $5
If dad loves surfing, make a donation to an ocean clean-up group – or maybe he loves wolves and you can help protect the furry forest friends. Also consider helping villages get clean drinking water, or causes that help reducing pollution.
***Green Gift Tip***
Skip the gift wrap to be extra green.
Old paper bags, newspaper, and any other re-used paper item will do just fine.